Food & Beverage Manager
Hilton Stockholm Slussen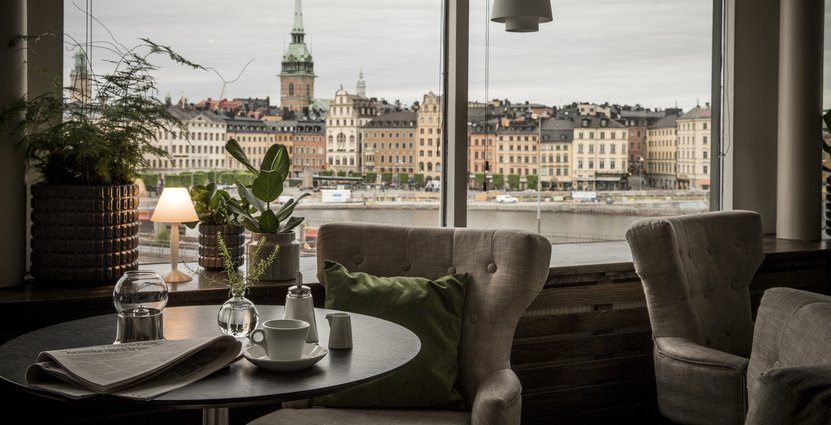 As F&B Manager, you are responsible for managing operations of all F&B outlets which are: breakfast, banquet, room service, executive floor, conference lunches and coffee breaks, Eken bar and restaurant.
As F&B Manager you are required to lead, train, and develop team members and work within all budgeted guidelines. Together with the Commercial team you are responsible for driving revenue to Eken Bar & Restaurant.
The F&B Manager reports directly to the Operations Manager and you will be included in the Head of Department Leadership Team. As F&B Manger you are working very close with our Executive Chef and the kitchen, and you have 3 direct reporting Managers for the full F&B Team.
Specifically, you will be responsible for performing the following tasks to the highest standards:
Maintain exceptional levels of customer service
Ensure compliance of Hilton Brand standards
Recruit, lead, train and develop the F&B team
Manage guest queries in a timely and efficient manner
Work within budgeted guidelines in relation to Liquor Costs, Payroll and Expenses
Set departmental targets and objectives, work schedules, budgets, and policies and procedures
Develop drink menus together with other members of F&B team
Accountable for monthly stock takes
Incentivize team members to maximize sales and revenue
Carry out annual and mid-year appraisals with Managers under your responsibility
Evaluate guest satisfaction levels with a focus on continuous improvement
Inspiring a thriving work environment where our Team members excel from learning
What are we looking for?
An F&B Manager within Hilton is always working on behalf of our Guests and team work with our Team Members. To success fully fill this role, you should maintain the attitude, behaviors, skills, and values that follow:
Documented at least 2 years experiences of leading large teams with 30+ team member
Leading a F&B  team and the ability to translate strategy into way of working
Able to meet financial targets and have an analytical overview
Ability to enjoy a flexible working schedule and work under pressure during certain time periods and adapt to different situation
Ability to work on your own or in teams
It would be advantageous in this position for you to demonstrate the following capabilities and distinctions:
Degree in relevant area or equivalent qualification
Good knowledge of Swedish labor legislation and collective agreements
Passion for delivering exceptional levels of guest service
What will it be like to work for Hilton?
Hilton is the leading global hospitality company, spanning the lodging sector from luxurious full-service hotels and resorts to extended-stay suites and mid-priced hotels. For nearly a century, Hilton has offered business and leisure travelers the finest in accommodations, service, amenities and value. Hilton is dedicated to continuing its tradition of providing exceptional guest experiences across its global brands.  Our vision to fill the earth with the light and warmth of hospitality unites us as a team to create remarkable hospitality experiences around the world every day.  And, our amazing Team Members are at the heart of it all!