World of Volvo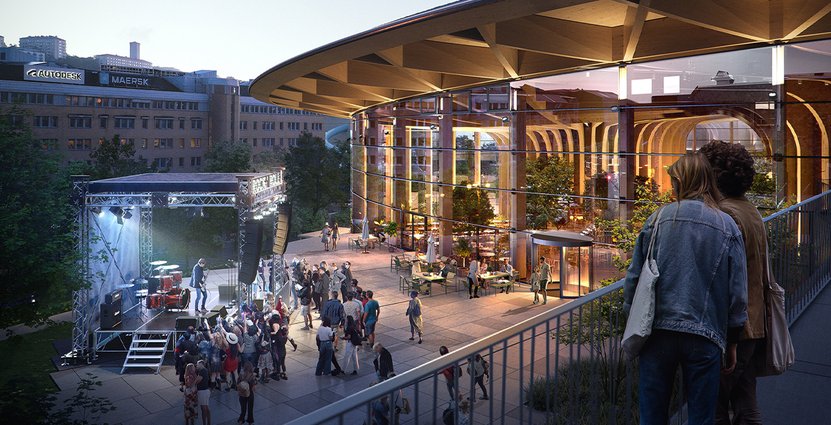 A great place needs great people – join World of Volvo!
Imagine a Brand Experience Centre made by people for people. World of Volvo, a meeting place where we care for each other and the planet. Or as we like to say – a world with more "omtanke".
Be inspired by the Volvo brand and legacy and enjoy a constantly changing programme of global exhibitions, events and performances.
We're now looking for a Commercial Director to form the commercial team that will drive visitors to Gothenburg's most spectacular new venue. Together, we will create a vibrant meeting place, conveying the essence of the Volvo brand. Are you up for the challenge?
Who you are
Are you a hands-on, operationally strong commercial leader with a data driven analytical mindset? Do you also have a successful track record of delivering great sales results together with others? Is a start-up environment something that excites you? Do you have a background in the meetings, event and entertainment sector and can communicate well to attract new customers? Please continue reading!
What we would like to offer
As Commercial Director you will be part of the World of Volvo Senior Management Team. In this role you will be responsible for driving visitors and floor traffic to World of Volvo and coordinating marketing, sales and revenue management activities. You will develop, plan, and implement commercial plans and strategies. Further, you will track, measure, and analyse commercial metrics using KPIs.
Moreover, you will perform market research and analyse current trends. You will implement new customer acquisition strategies and manage client relationships. Also, you have the financial responsibility, such as budgets, forecasts, and actual follow-ups for operational expenses within the area.
Qualifications
• Bachelor and/or Master in Marketing or Sales Management
• Hospitality sector experience is an advantage
• Hands on operational experience and can-do attitude
• Customer centric and high energy, independent
• Previous working experience as Commercial Director or Sales Manager
• In-depth knowledge of market analysis and metrics, data driven
• Digital and e-commerce experience
• Excellent organizational and time-management skills
• Outstanding Communication and Presentation skills
• Excellent interpersonal and leadership skills
• Fluent in Swedish and English
Do you recognise yourself?
As a person you are an inspiration to others and a true team player. You value the start-up culture but can appreciate to be part of the greater Volvo community.
As a leader you are strategic but also love to be hands-on and getting things done. In our team we help each other out, no matter the role. Together we will shape World of Volvo and make sure that our visitors will have an experience out of the ordinary – and we have fun along the way!
Are we a perfect match?
If yes, please apply already today but no later than January the 31st, 2023. Curious, and have questions? Please contact Senior Recruiter Lotta Ericsson at lotta.ericsson@volvocars.com or Senior Recruiter Malin Westman at malin.westman@volvocars.com.
World of Volvo is a Brand Experience Centre that will open its doors to the public during springtime 2024. It is a joint venture between Volvo Group and Volvo Cars and a meeting place in the city centre of Gothenburg for inspiration and entertainment. An interactive destination with permanent and temporary exhibitions, concerts, talks and conferences, a bistro, restaurant, and shop. Now we are attracting top talent to create the most spectacular customer experience in North Europe.
It's happening! World of Volvo is opening in 2024. Welcome with your application! worldofvolvo.com
Ange i ansökan att du sett annonsen på besoksliv.se. Se även alla våra lediga jobb på Besöksliv Jobb på Facebook