COLIVE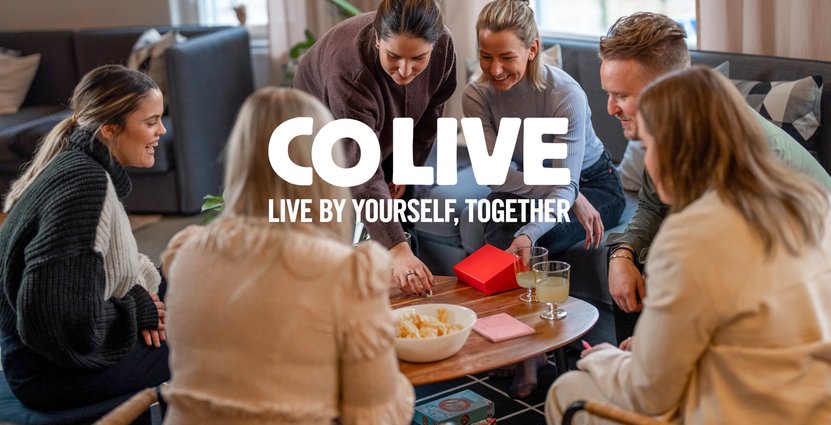 COLIVE is finally launching in Gothenburg!!
We are now looking for a person who is driven, service-oriented and wants a responsible and fun work with many social contacts. Does this description fit you? Send in your application today!
About the company
COLIVE is the leading player in the modern and social housing form coliving. Coliving is a smart housing solution and a completely new housing experience for those who want community and exciting opportunities to come in.
COLIVE is expanding and we are currently looking for the right person to join us on our journey!
The position is located in Kallebäck, Göteborg. COLIVE Caseus in Kallebäck will host about 120 tenants.
Please read more at the webpage www.colive.se
About the role
As a Community Host you will work widely to ensure the quality in the coliving hub. Key responsibilities in this role is:
• Weekly cleaning of common areas and shared apartments.
• Weekly planning of maintentance, cleaning, follow-up and reporting errors.
• Actively work with hosting in the hub. You will communicate with the guests both hands-on and through digital channels.
• Ensuring that the highest level of service is provided to the tenants in the moving in and moving out process.
• Performing management tasks such as fire protection rounds, overview of digital systems (such as locks, camera systems, booking systems and wi-fi connection) and continuous review of fixtures such as furniture and other equipment.
• Receiving and reporting errors from tenants and communicate with suppliers about deviations, resolve these and reconnect with those affected.
• Responsibility for ordering consumables.
Background
We are looking for you who have experience of similar tasks and who are used to working at a fast pace. You need to be good at cleaning and keeping order and be able to lead yourself as the role involves a lot of independent work and planning.
Qualifications
• Completed high school (Swedish gymnasienivå).
• Experience from cleaning in hotel environment or similar.
• Excellent English, both written and oral. Swedish is a plus.
• Driving Licence (Category B).
Personal traits
We value your personal qualities in this process. To succeed in the role, you have a high level of service with a good ability to create good relationships and communicate with tenants.
• You enjoy working independently with a great responsibility.
• You're familiar with working with a high tempo.
• You have great attention to detail and appreciate to work carefully and precise.
• You are service minded and excellent at communicating.
About the employment
• Location: Kallebäck, Göteborg.
• Employment: Full-time, 40h/week. Working hours are between Mon-Fri 8a.m. and 5p.m. with some flexibility.
• Start: September 2022
• Form: Fixed-term employment.
In this recruitment, we put great importance to your personal qualities. To succeed in the role, you have a high level of service with a good ability to create good relationships and communicate with tenants. You take your own initiative and work independently and responsibly. We would like you to have a high stress threshold and have a good ability to prioritize in your tasks. Furthermore, we see that you are solution-oriented and a problem-solving person.
Ange i ansökan att du sett annonsen på besoksliv.se. Se även alla våra lediga jobb på Besöksliv Jobb på Facebook