Controller
Absolut Home in Åhus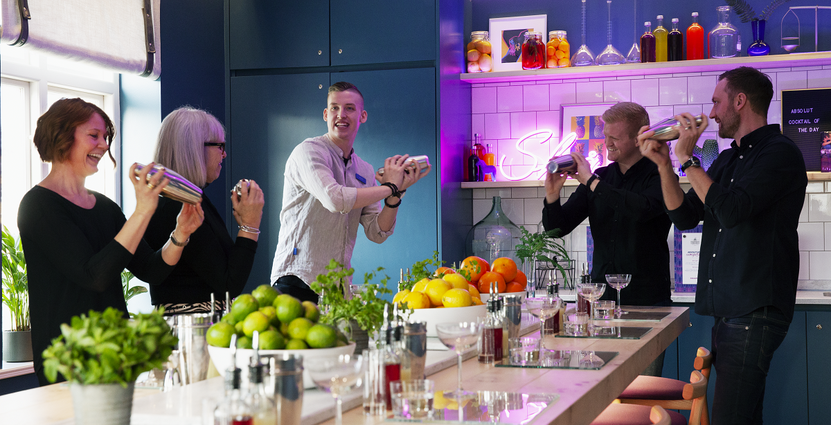 Absolut Vodka is the story about how a small vodka from Skåne conquered the world and became a global icon. Today it is the world's fifth largest spirits brand, and every single bottle, has been produced and shipped from Åhus, Sweden. Our "One source. One Community" philosophy makes Absolut Vodka unique among the large vodka brands where we control everything from seed to bottle. And we do this by taking care of the environment and community we operate in. Our Brand home/Visitor center, Absolut Home – The Åhus Villa, is where we tell our unique story to our visitors from all over the world.
To Absolut Home in Åhus we are now looking for an administrative finance/controller. You will support the business in finance related administrative tasks and report to Site Manager, Brand Home but will have a "dotted line" to Finance in Stockholm and will follow the guidelines determined by Accounting and Controlling in Stockholm.
We are offering you a role where you will have different administrative tasks and will be able to give great support to the business. Your role is crucial for this support and your job tasks are as follow:
Tasks
Management of Purchase Orders and invoices (support the team on questions related to PO's and invoices, code invoices for the restaurant, management of invoices in JDE, management of new supplier requests)
Manage accounts receivable and payable (follow up on invoices not paid and customer payments)
Billing of customers, invoices to other PR entities
Booking and reconciliation of sales
Management of gift cards
Management of credit cards
Reconciliation of inventory
Closing and Fx-revaluation of AP & AR
Request new project codes
Reporting of VAT- in alignment with Stockholm
Reporting to SCB
CAPEX management: invoice management, project tracking, inventory
Monthly closings, preparation of data to be reported and to be analysed
Support business owners with Budget management
Support business owner with other admin tasks
Your background
A university degree in finance and a minimum of 2 years of experience within accounting is mandatory. You have a practical knowledge of Swedish accounting and good skills in Excel. You are fluent in Swedish and English, both verbally and orally.
You as a person
You need to have an analytical mindset and be an effective communicator so that you can explain the patterns you see in the data. You are a doer with a consumer centric mindset. It is vital that you understand the essentials of the hospitality industry. You are solution orientated.
Your application
If you want to work with a great team you are welcome to apply with a CV and a cover letter as soon as possible. We are reviewing applications regularly and the position can be filled before the closing date that is 2019-06-30.
Curious?
If you want to know more about the position you are welcome to contact:
Elisabeth Gehander, HR Specialist Recruiting at elisabeth.gehander@pernod-ricard.com
We look forward to your application!