Creative Coordinator
Alma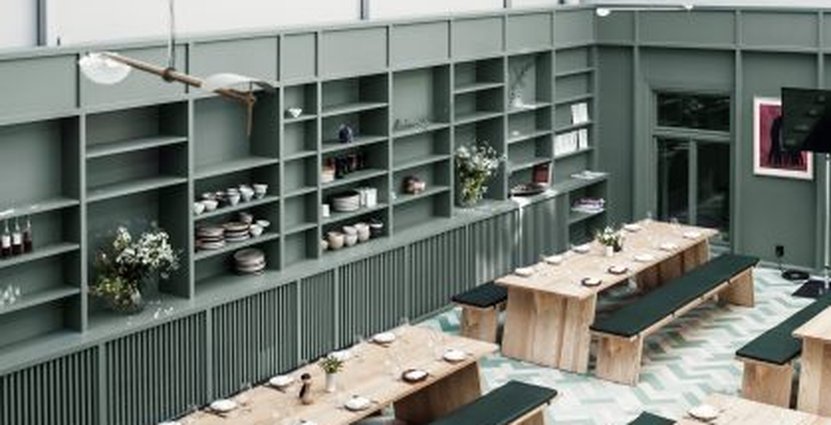 About Alma
Alma is a members' club and private workspace opened in Stockholm in 2017 with a growing number of locations opening around the world. Founded to provide intellectual and social nourishment to
our members, Alma offers a place to work, meet, dine and socialize, and provide access to reciprocal member clubs around the world. www.thisisalma.com
Job Summary
The Creative Coordinator is responsible for coordinating the development, creation and production of avariety of creative and design, including products, furniture, physical space, digital content and more that are consistent with Alma exceptional standards for design excellence.
The Creative Coordinator is an experienced individual with the ability to lead many various production processes and teams successfully. We believe candidates have experience from furniture design/ production, creative agency production and/or film production.
The Creative Coordinator will report to Alma's Creative Director and Marketing Manager. The position is based at in Stockholm but requires travel within Europe and to New York.
Primary Duties and Responsibilities
The Events Manager performs a wide range of duties including some or all of the following:
– Work with team to develop and produce creative ideas, regardless of medium
– Create and oversee budget, work with sponsors, vendors, clients and partners, create reports, communicate learnings, post-mortem
– Develop processes to improve creative output
– In consultation with the team, recruit, interview and select well-qualified staff, freelancers and vendors
– Engage volunteers for appropriate program activities using established volunteer management practices
– Ensure that the creative output operate within the approved budget and timelines
– Lead and drive the development, buying and production of design and other creative projects at Alma, including but not limited to, branding, collateral, printed matters, digital content, photography, films, furniture, apparel and more.
– Maintain and grow a network of partnerships with creative talent, including designers, ceramicists, photographers, graphic designers and more
– Create, implement and improve processes and management tools
– Oversee the buying, shipping and installing of furniture, lighting, glassware and art
– Oversee and coordinate the creation of digital content and the publishing of same on social media and other platforms
– Ensure the accurate and timely completion of content and products
– Guarantees the overall integrity and consistency of brand standards
– Perform other duties as assigned.
Your background
– Minimum 10 years of advanced work experience of which at least 5 years as a producer or production coordinator at a creative agency, design firm, brand or production company.
– Demonstrated successful senior leadership track record
– A sincere interest in contemporary culture, design and art with a "good eye" for creative excellence
Skills and requirements
– Extensive knowledge of production processes and technologies
– Outstanding administrative and organizational skills
– Excellent communication and presentation skills to senior stakeholders
– An intellectual curiosity to identify, understand and solve complex problems
– Excellent spoken and written English
– Progressive and adaptable to change
Alma is an equal opportunity employer and we do not discriminate against any employee or job applicant because of race, color, religion, national origin, sex, physical or mental disability, or age.
Please note: management reserves the right to change, modify, and/or alter any of the duties listed above to meet business demands.
Interested candidates should send an email to jobs@thisisalma.com with "Creative Coordinator" in the
subject line and include any relevant information about experience and qualifications.