Full-Time Reservations Agent
Beautiful Apartments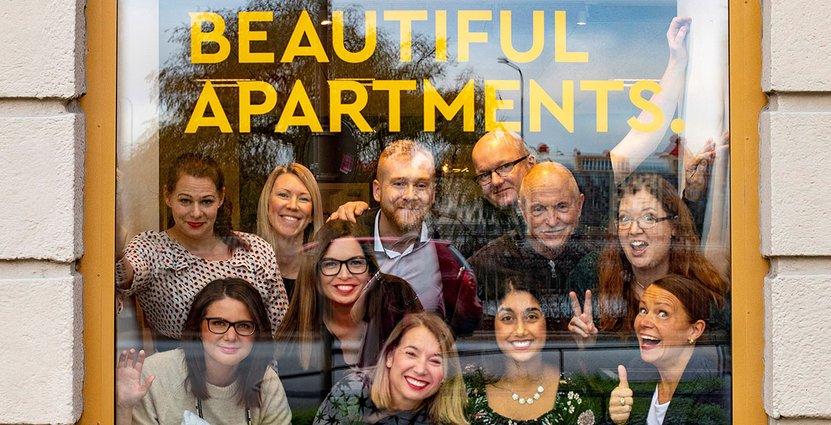 Introduction:
We offer companies and organizations a comfortable, temporary initial accommodation for their employees during shorter and longer periods. Beautiful Apartments was founded in 2012, starting out on a small scale with 40 furnished apartments in Nacka but as the demand for accommodation grew bigger, our stock was extended to over 500 apartments in Stockholm, Södertälje, Malmö and Helsingborg.
All apartments are furnished and serviced by us in order to guarantee and secure a very high service standard. Our devoted team's main goal is to meet the demands of our customers and make the first encounter with Sweden. Comfort and flexibility are two of our key words.
Role/Responsibilities:
You will be handling a variety of administration tasks on a daily basis and co-ordinating with our clients and team members.
Some of the daily tasks which will be incorporated in your role are:
– Answering phone call and email requests
– Liaising directly with our clients and relocation firms to offer suitable accommodation offers in line with the specific requests
– Booking the accommodation in our Oscar system once all required details are obtained
– Channel management and updating user portals
– Cleaning schedules, reports and co-ordination with all cleaning teams
– Pre-billing reports and monthly invoicing
– Problem solving on a variety of issues reported which may require co-ordination with our Guest Service team at times
– Apartment viewings with clients on occasion
– Following up with tasks such as booking extensions, code issues, shortening of stays…
Required Skills:
Do you thrive in a fast-paced working environment and good at thinking outside the box?
You have a positive and professional attitude, you can adapt well to change and you are independent at your workplace but a great team-player.
Ideally, you would have experience in the hotel or serviced apartment industry, but most importantly you have the following skills:
-Good knowledge of MS Office/Outlook
-Ability to work well under pressure
-Service-minded with excellent communication skills
-Great team player who can adapt well to change
-Fluent in English and basic Swedish is required. A third language would be an advantage.
-Driver's license required
-Bonus if you have experience with Oscar Enterprise software, but training will be provided on this system

Benefits/Salary
The base rate salary will be discussed at interview stage. Many benefits are included for the employee, such as a health insurance coverage, company pension, annual leave and team building events. We also take turns to host regular After Work events, which is always fun!
Please note there will be a six month probation period, at the end of which our management will have a review and development meeting with you. Extension of your employment will be decided at that time based upon the work standards you have completed in the first six months.
How to Apply
Please send your CV and your cover letter including a short description of why you would like to work for Beautiful Apartments and what you can bring to our company. Send your complete application to: simmy@beaps.se
Deadline to Apply: 16th May 2019
Start date: ASAP
We will respond to all candidates with the outcome of your application after the 22nd April. Interviews will be held shortly after this date.
Ange i ansökan att du sett annonsen på besoksliv.se. Se även alla våra lediga jobb på Besöksliv Jobb på Facebook