Groups, Conference and Events Sales Coordinator
Hilton Stockholm Slussen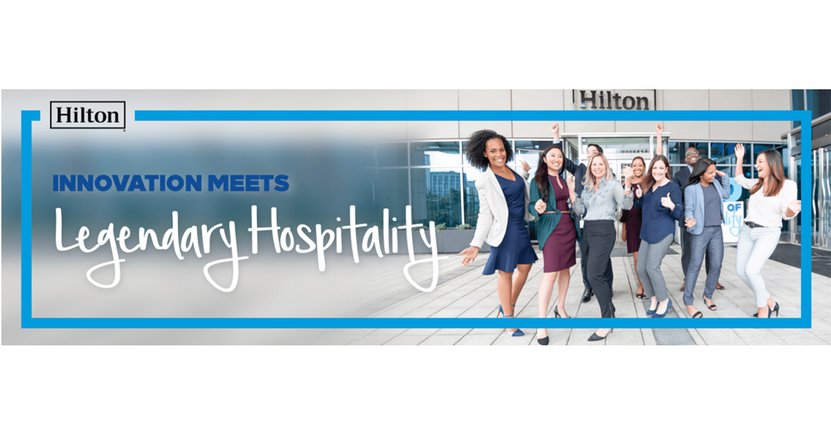 Hilton Stockholm Slussen is recruiting for a Groups, Conference & Events (GC&E) Sales Coordinator to join our team at the hotel. You will join an international organization with the possibility of an international career. Hilton is a global leading hotel company with over 6000 hotels in more than 100 countries. Hilton Stockholm Slussen is located with a view over the old town. In addition to the 289 guest rooms and large meeting & event facilities, we operate bar and restaurants.
A GC&E Sales Coordinator will maximise revenue opportunities in the area of group reservations, conference and events by driving sales leads and increasing conversations. The GC&E Sales Coordinator will interact frequently with guests and customers with the intention of earning repeat and expanded business.
To thrive with us we see that you enjoy and want to:
• Receive and convert incoming enquiries to achieve targets and maximize revenue.
• Seek opportunities to increase sales and conversions within the Team.
• Manage an event schedule to maximize yield.
• Focus on a consistently executed up-selling approach.
• Build strong relationships with customers to fully understand their needs.
• Execute high level of customer service.
• Ensure good communication and relations with other departments of the hotel to exceed guest expectations.
• Arrange and carryout Hotel show rounds to strive to exceed guest expectations.
• Ensure the complete administration and execution of all planned events.
• Participate in hotel promotional activities.
• Control of invoices, payment and commission.
Qualifications – What are we looking for:
• A degree in a relevant field or similar work experience preferably in Sales/Group & Events in an upscale hotel.
• Speak/write/read Swedish and English fluently.
• Good organisational, communication and administration skills.
• Positive, hands on attitude.
• The commitment to deliver a high level of customer service.
• Confident telephone and email handling.
• The ability to thrive in a busy environment and open to change.
• Knowledge of Delphi and Opera.
Working hours are mainly Monday – Friday. Full time contract with 6 months probation period. Interviews will be held ongoing, so please submit your application in English by following the link. If you have questions regarding the position you are welcome to email or call our GC&E Sales Manager, Karin Appelskog at karin.appelskog@hilton.com or +46 (0) 8-517 353 29.
What will it be like to work for Hilton?
Hilton is the leading global hospitality company, spanning the lodging sector from luxurious full-service hotels and resorts to extended-stay suites and mid-priced hotels. For a century, Hilton has offered business and leisure travellers the finest in accommodations, service, amenities and value. Hilton is dedicated to continuing its tradition of providing exceptional guest experiences across its global brands. Our vision "to fill the earth with the light and warmth of hospitality" unites us as a team to create remarkable hospitality experiences around the world every day. We are a purpose led company with a strong focus on sustainability.
Our amazing Team Members are at the heart of it all! Thrive at Hilton is our Team Member Value Proposition. It supports the well-being and performance of our Team Members with industry-leading benefits, recognition and support to meet your professional needs. We are committed to creating a diverse environment where every team member can thrive and be their authentic self. As a Hilton team member you will enjoy access to GO Hilton, team member travel program with discounted rates at hotels all over our beautiful world.
Other team member benefits offered at Hilton and Hilton Stockholm Slussen includes:
• Hilton University courses including development programs such as Harvard for your development.
• Access to ComPsych Employee Assistance Program with free local counselling for mental wellness, family and other personal problem as well as support with financial advice
• Local health insurance
• Local pension benefits
• Free access to the local gym
• Parental Pay
Ange i ansökan att du sett annonsen på besoksliv.se. Se även alla våra lediga jobb på Besöksliv Jobb på Facebook