Hello FnB Superstars!
Nordic Choice Hotels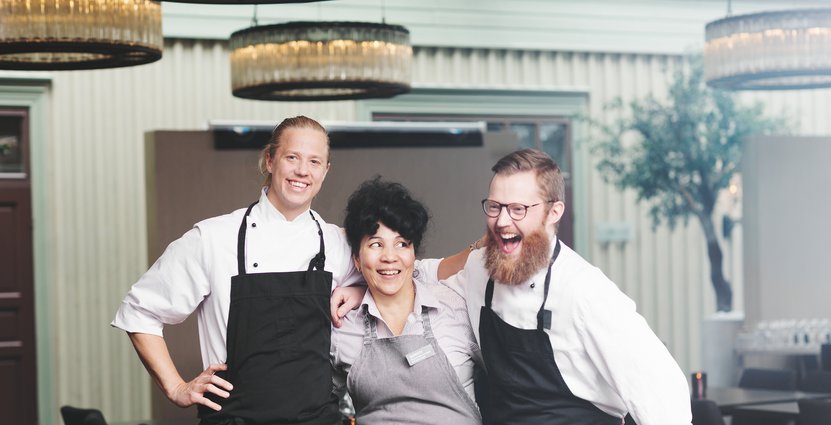 Nordic Choice Hotels is looking for one or two Food and Beverage management trainees for an exciting year of learning and growing.
We are looking for fresh talent who are energetic, courageous and enthusiastic to spend 1 years training to be FnB managers in one of the biggest hotel groups in the Nordic region that is experiencing major growth.
You will learn about all aspects of our energy-filled, brave and enthusiastic company – and get hands on experience of leadership, economy, commercial work, strategy and sustainability within the FnB field of hotel operations.This will provide you with an excellent starting point for building your career onwards and upwards!
This is the FnB Management Trainee programme
Get ready for 12 challenging months of intensive training at two or more of the group's hotels in Scandinavia, and HQ FnB operations. The programme will begin approximately in March 2020 and will involve intensive training at two or more of the group's hotels in Scandinavia. You will spend around four months at each hotel and about 2 months at HQ FnB – and HR/Sustainability operations. Excellent work ethic and plenty of flexibility are both expected during this period.
Who are you?
We know that you are ambitious and positive. Other requirements entail:
High school education. Post-secondary education desirable or equivalent professional experience
Commercially driven person
Experience from the kitchen or strong insight / understanding of the kitchen business
Important parameters. Leadership, financial knowledge and understanding
Fluid in Nordic languages and English
Movable in the Nordic countries and comfortable with shift work
Minimum 3 years experience in a leadership position
Placement after the trainee period may be at another place than home
If you do not fulfil these requirements but want to tell us why YOU are the FnB Superstar candidate for our FnB management programme, you are more than welcome to submit an application!
Can you imagine a future as a FnB manager of one of the group's many exciting hotels? If so, we challenge you to submit a brief and informative application in which you tell us about your motivation for joining the programme. The training programme will largely take place at hotels in the Quality and Clarion chains. The candidates depending on nationality and current residence, will be formally employed by one of the NCH headquarters in eitherOslo, Stockholm or Gothenborg.
Any questions? Contact People & Culture Manager Hanne Corneliussen hanne.corneliussen@choice.no
Submit your application today!
Ange i ansökan att du sett annonsen på besoksliv.se. Se även alla våra lediga jobb på Besöksliv Jobb på Facebook