Hilton Stockholm Slussen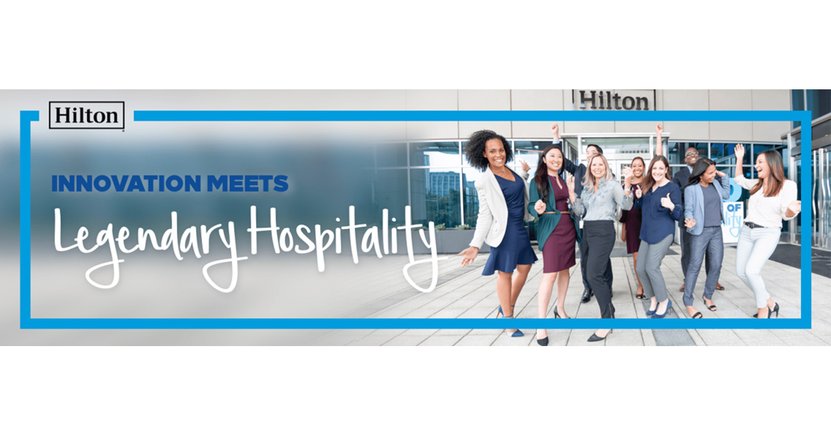 Hilton Stockholm Slussen is recruiting for a positive and innovative MICE Sales Manager with a drive and a passion to sell to join our team at the hotel. You will join an international organization with the possibility of an international career. Hilton is a global leading hotel company with over 6000 hotels in more than 100 countries. Hilton Stockholm Slussen is located with a view over the old town. In addition to the 289 guest rooms and large meeting & event facilities, we operate a bar and restaurants. Do you thrive on networking, enjoy building relations, creating memorable stories and winning the business? Then you are the right person for this job!
As MICE Sales Manager you will support the development and delivery of our key growth sales strategies within the Groups/MICE market and drive revenue. You will have a proven track record within the MICE market and the ability proactively source new potential clients, agencies and grow existing relationships to help deliver our budget.
To thrive with us we see that you enjoy and want to:
• Primarily be responsible for driving MICE into the hotel and develop key sales strategies.
• Maintain valid call objectives and relevant action plans for each key account/key prospect and ensure all follow up is executed in a timely manner.
• Initiate new sales, prospects and qualifies leads and solicits potential clients as well as third parties.
• Determine rates, negotiate contracts, service accounts and analyse lost businesses.
• Follow up on all action generated as a result of this sales activity ensuring that all revenue opportunities are maximised to their fullest
• Develop sales plans and strategies to meet or exceed established revenue and target goals
• Participate in sales blitzes, trade shows, workshops, host site inspections and develop sales activities.
• Increasing business opportunities through various routes to market
• Responsible for representing and presenting the hotel to prospective clients.
Qualifications – What are we looking for:
Someone with high social skills, creative and an inspiring mind set, who thrives in a competitive sales environment. You should be determined to succeed and most importantly have a passion to sell!It will be great if you have around 2 years' experience in a MICE sales role or similar. It will be beneficial with a degree in sales.
Excellent verbal and written communication skills in both English and Swedish.
You are able to work independently with high motivation but also thrive on being part of the team. You have strong negotiation skills as well as networking skills. Knowledge of the local market within MICE will be beneficial to the role.
You need to be comfortable working with the computer as a tool, specifically with Microsoft Office programs. Beneficial if you have worked with and have knowledge of computer systems Delphi and Opera.
Other information:
Working hours are mainly Monday – Friday but may involve some evenings and weekends due to business needs. Interviews will be held ongoing, so please submit your application in English by following the link.
What will it be like to work for Hilton?
Hilton is the leading global hospitality company, spanning the lodging sector from luxurious full-service hotels and resorts to extended-stay suites and mid-priced hotels. For a century, Hilton has offered business and leisure travellers the finest in accommodations, service, amenities and value. Hilton is dedicated to continuing its tradition of providing exceptional guest experiences across its global brands. Our vision "to fill the earth with the light and warmth of hospitality" unites us as a team to create remarkable hospitality experiences around the world every day. We are a purpose led company with a strong focus on sustainability.
Our amazing Team Members are at the heart of it all! Thrive at Hilton is our Team Member Value Proposition. It supports the well-being and performance of our Team Members with industry-leading benefits, recognition and support to meet your professional needs. We are committed to creating a diverse environment where every team member can thrive and be their authentic self.
Hilton Stockholm Slussen has been listed on the Great Place to Work Sweden 2022 as the only hospitality company for our great culture, benefits and team member engagement.
As a Hilton team member you will enjoy access to GO Hilton, team member travel program with discounted rates at hotels all over our beautiful world.
Other team member benefits offered at Hilton and Hilton Stockholm Slussen includes:
• Hilton University courses including development programs such as Harvard for your development.
• Access to ComPsych Employee Assistance Program with free local counselling for mental wellness, family and other personal problem as well as support with financial advice
• Local health insurance
• Local pension benefits
• Free access to the local gym
• Parental Pay
Ange i ansökan att du sett annonsen på besoksliv.se. Se även alla våra lediga jobb på Besöksliv Jobb på Facebook