Restaurant & Bar Manager Hobo
Hobo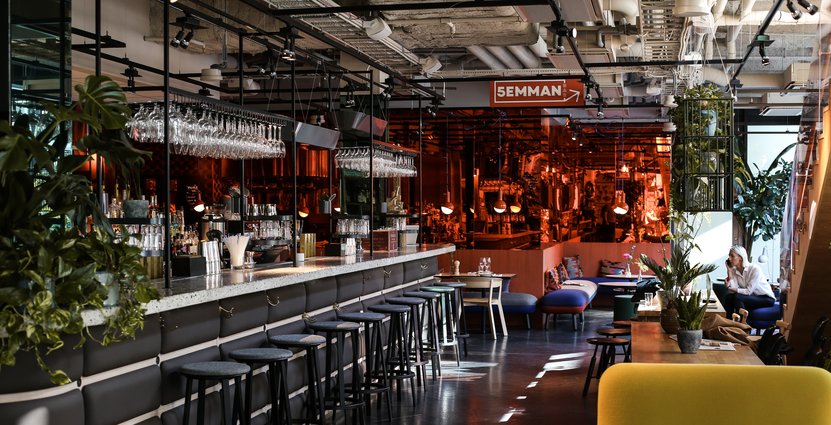 Hobo is more than just another hotel. It's a place where we live, create and play better together. Simply put – our idea of a community, one created by everyone in it.
Award-winning Hobo hotel consists of 201 rooms, two bars, one restaurant and the popup space called SpaceBy. All in an open flow environment merging together in the middle of Brunkebergstorg in Stockholm.
Creativity and challenging the accepted is what Hobo is all about and now we are looking for..
We are looking..
for people that are creative, humble and have a sustainable approach to life. You always want to deliver a memorable and positive experience to our guests and your passion seeps out through the details. You have humor, laughs a lot and like to have fun (not mandatory but we have a lot of fun at work).
Work responsibilities
You will have the overall lead in the creation of unique and memorable food & beverage experiences for our guests. By leading both restaurant and bar in providing our guests with a genuine and personalised service. You are super structured and organized as well as sales-driven and focused on the details. You like to challenge the status-quo and enjoy working in a high paced environment. It's important that you have good skills in communication, to be able to lead your team.
The job includes, but not limited to, quality control, daily management of logistics, planning, ordering supplies, finance, human resources, and maintaining a good and close relationship with other departments.
The job comes with great responsibility and includes various working hours and days.
Background and personal characteristics
You are a proud and experienced professional who live for creating exceptional service.
We believe that you have at least 5 years' experience at a creative restaurant/bar or hotel.
You are a knowledgeable, creative and a prestigeless leader.
Able to communicate well in Swedish and English, both verbally and in writing.