Hilton Stockholm Slussen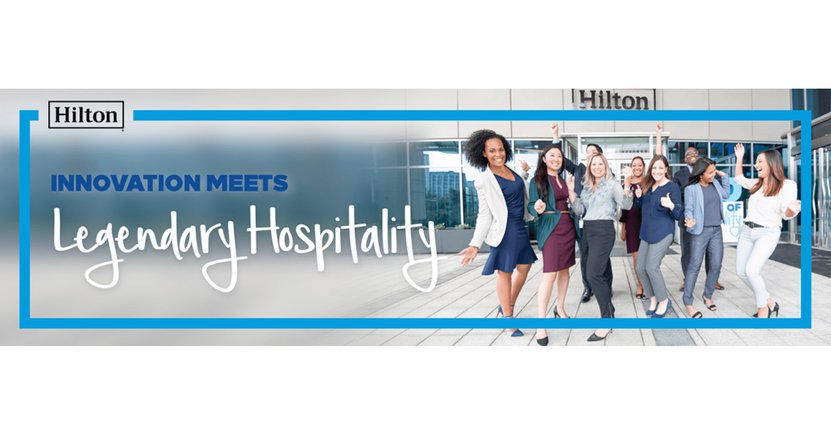 Hilton Stockholm Slussen is recruiting for a Sales Executive with focus on corporate business in order to expand our Commercial team; someone who thrives on winning the business and has a passion for hospitality. Hilton is a world leading hotel company with over 6000 hotels in more than 100 countries. Hilton Stockholm Slussen is a full-service hotel located with a view over the old town. In addition to the 289 guest rooms and large meeting facilities, we operate two F&B outlets and our auditorium as an event location.
Do you enjoy the combination of relationship building, proactive sales and sales administration? Maybe you are at the start of your sales career or ready for your next challenge? Don't hesitate to apply!
You will pro-actively support and be responsible for the growth of corporate account portfolio and market share by attracting new business opportunities on a local and international level. Analytical skill as well as drive and passion for people and guest service is a key to success in this role.
Your main responsibilities:
• Administrate and manage a portfolio of corporate accounts and actively engage with customers to grow share of the accounts along with key sales strategies.
• Analyses of local market trends and competitor activity to identify new business leads
• Together with the Director of Sales you will develop customer accounts within the local area to drive business and to increase market share in all revenue streams.
• Negotiate room rates/packages and contracts with corporate clients
• Produce accurate and timely sales reports.
• Cooperate with other departments in the hotel to create an exceptional guest experience and build strong comprehensive sales programs
• Take part of marketing initiatives to attract customers on a local and international level
• Participate in sales calls, trade shows, workshops, host site inspections and develop sales activities.
• Deliver and bring ideas of new activities for our loyalty program (Honors) to create awareness within the local market.
• To analyze and set action plans how to influence TMC's (Travel Management Companies) by Business Intelligence/Hotel Market Data & analysis tool.
Qualifications – What are we looking for?
You have some work experience in sales or similar role. It is beneficial if you have experience in sales within the hospitality and/or travel industry.
Beneficial with a sales and marketing degree or similar.
You have a positive mindset with a proactive way of working and leading yourself.
It is important to be able to communicate in both Swedish and English.
You will need to be able to use a computer as a working tool with knowledge of excel and related programs.
Starting date: As soon as possible
What will it be like to work for Hilton?
Hilton is the leading global hospitality company, spanning the lodging sector from luxurious full-service hotels and resorts to extended-stay suites and mid-priced hotels. For a century, Hilton has offered business and leisure travelers the finest in accommodations, service, amenities and value. Hilton is dedicated to continuing its tradition of providing exceptional guest experiences across its global brands. Our vision "to fill the earth with the light and warmth of hospitality" unites us as a team to create remarkable hospitality experiences around the world every day.
Our amazing Team Members are at the heart of it all! Thrive at Hilton is our Team Member Value Proposition. It supports the well-being and performance of our Team Members with industry-leading benefits, recognition and support to meet your professional needs. We are committed to creating a diverse environment where every team member can thrive and be their authentic self.
Hilton Stockholm Slussen has been listed on the Great Place to Work Sweden 2022 as the only hospitality company for our great culture, benefits and team member engagement.
As a Hilton team member you will enjoy access to GO Hilton, team member travel program with discounted rates at hotels all over our beautiful world.
Other team member benefits offered at Hilton and Hilton Stockholm Slussen includes:
• Hilton University courses including development programs such as Harvard for your development.
• Access to ComPsych Employee Assistance Program with free local counselling for mental wellness, family and other personal problem as well as support with financial advice
• Local health insurance
• Local pension benefits
• Free access to the local gym
• Parental Pay
Ange i ansökan att du sett annonsen på besoksliv.se. Se även alla våra lediga jobb på Besöksliv Jobb på Facebook