Site Manager
Absolut Home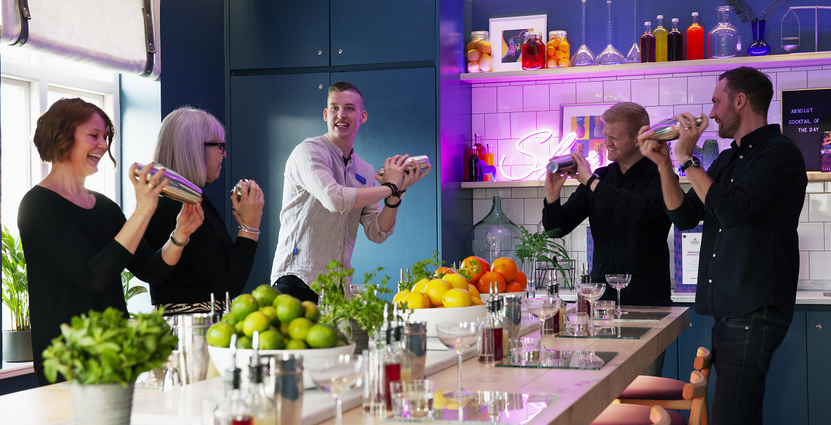 Do you want to work for The Absolut Company – a part of the Pernod Ricard family? A company that is shaped by our values TAC – Together, Audacious and Committed. Together is about inclusion, cooperation and trusting each other. Audacious is about being brave, "unnecessarily good" and being curious. Committed is about showing respect, being transparent and acting with integrity.
Please read more about us at www.absoluthome.com.
For our Brand Home/Visitor Center in Åhus, Sweden, we are looking for a
SITE MANAGER
Absolut Home, the new must see destination in Åhus tells the story about Absolut, the world's sixth largest spirit producer, our heritage, one community and one source story. We offer our guests world-class experiences, conferences and award-winning dining. Occasionally we host different kind of events in our garden or in the region.
Your role as a Site Manager is to lead a team of passionate and highly motivated people to deliver world-class experiences for our guests and to make the Brand Home the best possible asset it can be for Pernod Ricard as a group and Åhus as a destination.
AREAS OF RESPONSIBILITY                     
Overall responsible for the brand home operations. Reporting to Director Innovation, New Venture & consumer insight (member of The Absolut Company leadership team) and the board of Absolut Home
Ensure and facilitate the delivery of superior visitor experience in line with the Brand Home intention and the Absolut Vodka brand strategy
Lead a world class team with 15-20 fulltime employees plus seasonal guides in total over 40 people
Lead and oversee all operational, financial and commercial performance of the Brand Home and ensuring profitability
Building Åhus as a destination together with other businesses, tourism organisations and authorities
Build strong partnerships with key stakeholders and partners in the relevant area
Act as Public Spokesperson for Absolut Brand Home
Ultimately responsible to make sure compliance to law, regulations, policies and guidelines
QUALIFICATIONS
Master´s Degree or equivalent in communications, finance or hospitality management
Extensive experience in management of hospitality, experience or exhibition attractions and experience working in a start-up phase
Well-developed leadership/people skills
Long experience in developing and deliver yearly budget, track metrics and KPIs to measure success in all operating areas
Financial forecasting, budget planning and strategic planning for a cooperatively integrated company division
Strategic thinker with strong conceptual skills, self-motivated, enthusiastic, flexible and adaptable
Excellent networking skills and an extensive business network
Consumer centric with an eye for details
Proven ability to effectively communicate both verbally and in writing
Ability to oversee and direct multiple projects under time pressure
Fluent in Swedish and English
The position as Site Manager is placed in Åhus on the Brand Home site. It is a full-time position and you need to be able to work flexible hours. That means that early mornings, evenings and weekends are necessary. Travel for research, industry meetings and spending time in our Stockholm HQ is required.
HOW TO APPLY
Please send your application including a CV and a cover letter as soon as possible. We are continuously making selections and the position can be filled before the application deadline which is 31st of July.
If you have any questions regarding the position you are welcome to contact Elisabeth Gehander, HR Specialist Recruiting at elisabeth.gehander@pernod-ricard.com. We look forward to your application!