Backstube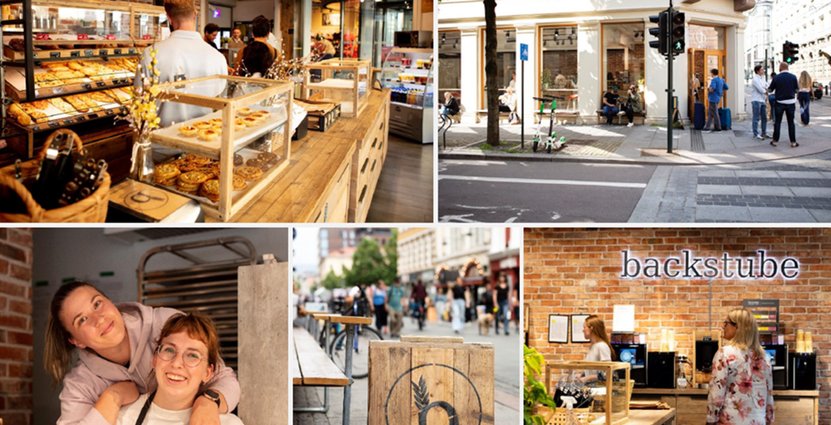 Backstube is looking for a store manager for our new bakery in Stockholm
Korta fakta om jobbet
Omfattning: Heltid
Varaktighet: Tillsvidare
Anställningsform: Tillsvidare- eller tidsbegränsad anställning
Kvalifikationer
Krav
• Bageriarbete
• Butiksledning, dagligvaror
• Personalansvar
Språk
Meriterande
• Norska
• Svenska

Om jobbet
Who are we?
Backstube is a young and modern bakery, which has grown rapidly since its start in Oslo 5 years ago, to now 27 stores in Norway. We offer a wide range of bakery goods with high quality and reasonable prices to our 10.000 daily customers. Our products and culture are European and multicultural, and we love the open, international atmosphere in our stores. We work as a team, help each other, focus on professional training, operations and management, and offer a safe and predictable workplace.
What are your tasks?
– Main responsibility to manage and lead the store, according to relevant laws and internal regulations
– Create and secure a work environment in which your entire team thrives
– Maintain high product quality and customer service
– Close follow-up, feedback, appraisal, training, involvement in recruitment
– Manage and develop operating procedures
– Administrative tasks: schedule planning, orders, reporting and HSE/internal controls
– Secure that your store is operating profitable according to turn over and defined budgets
Who are you?
– As a service person you enjoy taking care of guests and your team, and you have the ability to motivate and develop those around you.
– You have a great work capacity and enjoy high tempo.
– You see solutions and possibilities, and face challenges with dedication and enthusiasm.
– You are a professional and confident leader and a role model for your team.
– You work structured and detail-oriented, and you love to take initiative and responsibility, and communicate well in English and Swedish/Norwegian, both written and orally.
– You are motivated by good economic results, and you see how this is connected to quality, service, as well as customer and employee satisfaction.
– You have experience from similar positions.
What do we offer?
– An exciting and challenging position in one of our first stores in Sweden
– Great responsibility, and therefore also possibilities for both personal and professional development, as well as participation in a young company
– Initial and continuous training
– A young, dynamic, and international environment with lots of enthusiasm
– An independent and varied workday
– Competitive conditions
If you have read this ad and feel this is you, then maybe it is YOU we are looking for!
We invite relevant applicants for interviews. The initial training will be in Göteborg or Oslo. Earlier experience within customer service, sales and leadership responsibilities are an advantage, but we look for potential in all candidates and think highly of personal qualities.
We are looking forward to hearing from you!
Vi vill inte bli kontaktade av rekryterings/bemanningsföretag.
Om anställningen
Lönetyp: Fast månads- vecko- eller timlön
Anställningsvillkor
Heltid (100%)
Ange i ansökan att du sett annonsen på besoksliv.se. Se även alla våra lediga jobb på Besöksliv Jobb på Facebook