Housekeeping Manager
Hilton Stockholm Slussen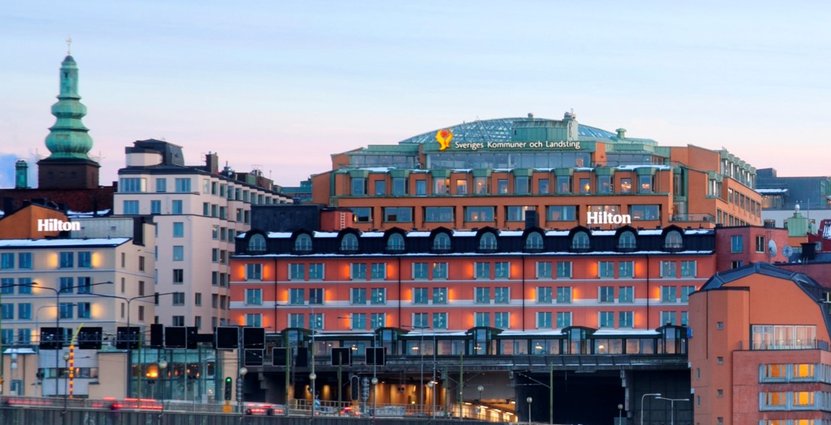 Hilton Stockholm Slussen has 289 rooms, 15 meeting rooms and an auditorium that can hold up to 300 people. Further, the hotel offers the Eken Bar and Dining Room, a popular meeting place for both hotel guests and locals, Panorama Restaurant and an Executive Lounge.
As Housekeeping Manager, you will be responsible for overseeing all housekeeping operations to deliver an excellent Guest and Team Member experience while evaluating guest satisfaction and setting department targets and objectives.
What will I be doing?
As Housekeeping Manager, you are responsible for overseeing all housekeeping operations to deliver an excellent Guest and Team Member experience. A Housekeeping Manager will also be required to evaluate guest satisfaction and set department targets and objectives. Specifically, you will be responsible for performing the following tasks to the highest standards:
Oversee housekeeping operations
Oversee, outsourced, Laundry Operations
Evaluate Guest satisfaction levels and monitor trends with a focus on continuous improvement
Operate within departmental budgets through effective stock and cost controls and well managed schedules
Set departmental targets and objectives, work schedules, budgets, and policies and procedures
Ensure team members have an up-to-date knowledge of all room categories and amenities
Maintain good communication and work relationships in all hotel areas and with external customers and suppliers
Ensure ongoing training and development of Team
Ensure communication meetings are conducted and post-meeting minutes generated
Manage staff performance issues in compliance with company policies and procedures
Recruit, manage, train and develop the Housekeeping
Competent in property management systems
Assist other departments wherever necessary
Part of the operational head of department team
What are we looking for?
A Housekeeping Manager serving Hilton brands is always working on behalf of our Guests and working with other Team Members. To successfully fill this role, you should maintain the attitude, behaviors, skills, and values that follow:
Managerial experience preferably within the service industry
A successful track record of managing a large and culturally diverse department in a coaching leadership manner
A high school certificate or equivalent
High level of commercial awareness and cost control capabilities
Previous experience of managing a department and Profit and Loss account
Excellent leadership, interpersonal and communication skills
Committed to delivering high levels of customer service
Ability to work under pressure
IT proficiency
KPI driven (Key Point Indicators)
Excellent grooming standards
Flexibility to respond to a range of different work situations
Proficiency, at an intermediate level, with computers and computer programs, including Microsoft Office
Strong organizational, budget management, and problem solving skills
Strong communication skills
A passion for delivering exceptional levels of guest service
It would be advantageous in this position for you to demonstrate the following capabilities and distinctions:
Familiar with Property Management Systems
What will it be like to work for Hilton?
Hilton is the leading global hospitality company, spanning the lodging sector from luxurious full-service hotels and resorts to extended-stay suites and mid-priced hotels. For nearly a century, Hilton has offered business and leisure travelers the finest in accommodations, service, amenities and value. Hilton is dedicated to continuing its tradition of providing exceptional guest experiences across its global brands.  Our vision "to fill the earth with the light and warmth of hospitality" unites us as a team to create remarkable hospitality experiences around the world every day.  And, our amazing Team Members are at the heart of it all!